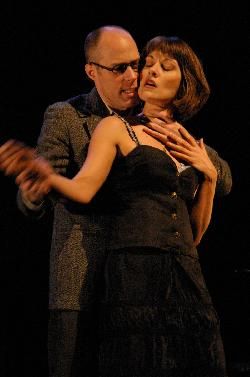 Singer / actor  and now songwriter-composer Meghan McGeary's signature wide-ranging and expressive voice is often described as a force of nature. On one occasion, the power of her voice literally saved her life, but that is another story...
Singing in the sandbox by age 2, and starting flute lessons at age 7, she was always active in music at school.   At 15, she was cast in her first play, Ionesco's The Bald Soprano, which proved an apt launch her into an absurd life in the theater.
Meghan received a scholarship in Voice in the Music Department of Smith College, and majored in Theatre. After landing in New York, she took Wynn Handman's advanced scenes study class, was taped and is now, many years later, delighted to  appear in "It Takes A Lunatic", the documentary about Wynn's life, released on NETFLIX in 2019. On the music side, Meghan  is in another documentary, about OASIS and the unusual release of  their album "Dig Out Your Soul", directed by the Malloy Brothers entitled DIG OUT YOUR SOUL IN THE STREETS. She met Liam, Andy and Gem (Noel was recovering from an infamous stage injury) and taught them her unique tambourine technique. Yes, she was once an Insect-Goddess busking in the subways under the Music Under New York (MUNY) banner. Both above and below ground, she co-founded the band DAGMAR with Jim Bauer, which was active in New York and Boston from 2005-2011.
Meghan is best known, however,  for developing and originating the role of Hannah, the Dangerously Unpredictable Dada Girl, in all of its incarnations, in THE BLUE FLOWER by  Jim Bauer & Ruth Bauer. Her involvement in the piece began as an early member of The Weimarband in 2001 at Joe's Pub, then went on to experiments at the H.E.R.E. Arts Center, ASCAP workshops, the Perry Mansfield Arts Center, the first New York Musical Theater Festival (NYMF) in 2004, and a production at The Prospect Theater in 2008 before going on to A.R.T. in Cambridge, MA, where she received a 2010 Independent Reviewers of New England (IRNE) Award for her performance.  In 2011, she reappeared in a subsequent Off-Broadway production at Second Stage.
Meghan received a 2006 Barrymore Award nomination for Outstanding Supporting Actress in a Musical for her performance of Giulietta Trapani, the Italian sculptress in ASPECTS OF LOVE at the Media Theatre.
Meghan is also known as  the vintage song stylist, bandleader, and award-winning singer-songwriter/composer AMITY ROSE.  Her debut album of songs, What They Came For was self-released October 1, 2017 and is available on CDBaby, iTunes and Spotify. She's spent the Pandemic writing a slew of new music, some for an idea for a new band (Les Fleurs Sauvages) and some designed for TV and film sync placements, fingers crossed. Check out some samples on her media player on this website. Meghan's PRO is ASCAP, her production name  is Amity Rose Music, and her publishing entity is Under Glass Records.
Stay tuned for the next adventure...just around the bend...